Don't Pull Your Hair Out Over Holiday Cleaning!
Okay so picture this....It is the week before Christmas, you have a mile long 'last minute to-do list', the family is arriving little by little, the kids want to know what presents they have under the tree, the dog is running around in circles and the husband is in the garage building what he calls "A house helper 2.0" You are ready to pull your hair out and take the first flight to a remote island. *Put your credit card away we see you!*
Don't let this scenario happen to you! We want to share with you some tips to get you through the holidays safe and sound!
1: Prioritize! Prioritize! Prioritize! Make a list of things you need to do in the order of importance. You need to pick up mom from the airport but you also need to pick up an apple pie from the bakers, go get mom first! Then pick up the pie on the way home. By making a list and prioritizing you are able to remember everything you need to do in the order you need to do them. We still carry around a notepad and pen for this very reason.
2: It is okay to delegate some of your work/errands! If you need to be in two places at once ask a trusted friend or family member to help you out. Not only will you get the work done, your friend or family member may be absolutely ecstatic to help you!
3: Take a break! Yes it may sound counter intuitive, but you won't be any good if you are to tired or sick. And surely you don not want to be in bed while everyone else is enjoying that apple pie you *cough cough* baked. If you are feeling stressed out it is okay to take a moment to treat yourself to a massage or a pedicure. Recharging your batteries is the best way to stay sane.
4: After all is said and done call us to help you clean up! A great party can be ruined if all you are thinking about is cleaning up at the end. Give us a call and we will take care of the hard part. We will make the process easy and stress free! So please contact us for your cleaning needs.
Happy Holidays!!!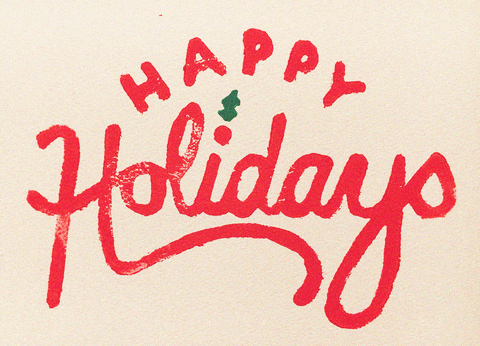 Please take a moment to visit us on Facebook, Twitter, Instagram and Pinterest.