Can you tell that we are enjoying the holiday season? There is something magical about the crisp air and twinkling lights. We are especially enjoying the warm holiday drinks (*cough cough* We love hot chocolate from Starbucks! Just in case anyone wanted to know).
As the holidays quickly approach, we have come to the realization how stressful it can be to keep the house clean. So in today's installment of "Holiday Cleaning with S.A.D (Yeah we just realized the acronym for Save A Dollar is SAD LOL We are far from SAD though, just thought we should point that out!) we want to touch on how to keep the house nice and clean and your sanity in tact during the holiday madness!
So Step One: Open your front door and...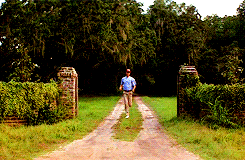 Just kidding!!!
Suggestion one: Understand and accept that there will be a mess in some part of your house at some point during the week leading up to Christmas! Everyone is excited, the presents are growing under the tree and the kids are running around like little energizer bunnies. But use it to your advantage! Engage the kids in a clean up game. Once the clean up is complete reward them with one of the smallest gifts under the tree.
Suggestion two: If possible, keep the mess contained to one room. That means you may have to find a creative way get things done in one area of the home. That may mean doing gift wrapping in one room, or having a designated area for crafting. By containing the mess to one area, you can keep an eye on it and can stop it from getting out of hand.
Suggestion three: Try cleaning hacks! See our previous blog post for cleaning hack suggestions!
Suggestion four: Write down some of the problem areas and how you plan to tackle these areas. Writing down the problem and a clear cut plan of attack will give you something tangible and will also keep things in order.
Organizing and cleaning starts with a clear idea of what is needed and a clear plan of attack!
Happy Holidays!