Can you tell that we are enjoying the holiday season? There is something magical about the crisp air and twinkling lights. We are especially enjoying the warm holiday drinks (*cough cough* We love hot chocolate from Starbucks! Just in case anyone wanted to know).
As the holidays quickly approach, we have come to the realization how stressful it can be to keep the house clean. So in today's installment of "Holiday Cleaning with S.A.D (Yeah we just realized the acronym for Save A Dollar is SAD LOL We are far from SAD though, just thought we should point that out!) we want to touch on how to keep the house nice and clean and your sanity in tact during the holiday madness!
So Step One: Open your front door and...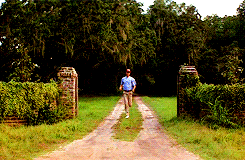 Just kidding!!!
Suggestion one: Understand and accept that there will be a mess in some part of your hous